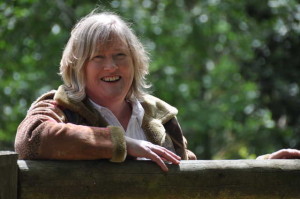 Liz Harfull is passionate about telling the stories of regional Australia, its people, communities and traditions. An award-winning journalist and rural communicator, she grew up on a small farm near Mount Gambier – just across the paddock from the local showground.
In 2006 Liz walked away from corporate life, working in a national public relations agency, to write books. Her leap of faith was rewarded two years later when her first book, The Blue Ribbon Cookbook, became a surprise national best-seller. Capturing the traditions of country shows and show cooking in South Australia, it even took her to Paris where it was named runner-up in the most hotly contested category of the Gourmand World Cookbook Awards.
Her second book, Women of the Land (2012), about eight women who run their own farms, was also a best-seller. Her most recent book, Almost an Island: the Story of Robe, about a small coastal community in southern Australia, was released in December 2013 and virtually sold out within just a few weeks.
Today Liz lives in the Adelaide Hills, occasionally finding time to bake scones and make jam, while juggling a busy writing career and volunteer work on a national council representing rural journalists and communicators.
For more information about Liz visit her website – www.lizharfull.com